The GSSF Pistol Purchase Program is another benefit of your GSSF membership.     If you are a New, current, or renewing GSSF member, you are eligible to purchase   a GLOCK pistol at discounted pricing once per calendar year. 
1. All membership cards will be approved and issued by GSSF staff only.
2. All members purchasing a pistol under this program must present to the dealer at the time of purchase an original Membership Card marked as 'GSSF Pistol Purchase Coupon' that the dealer will then attach to the Form 4473 and retain for their records.
3. Dealers will not be able to take GSSF Membership fees, complete the membership paperwork and sell a discounted pistol in one transaction.
GSSF Members eligible for the Discount Purchase Program:
All current and new members in possession of the double-card membership form. (Please allow 7-10 days for receipt of membership card)
GSSF Members NOT eligible for the discount purchase program:
Members under the age of 21.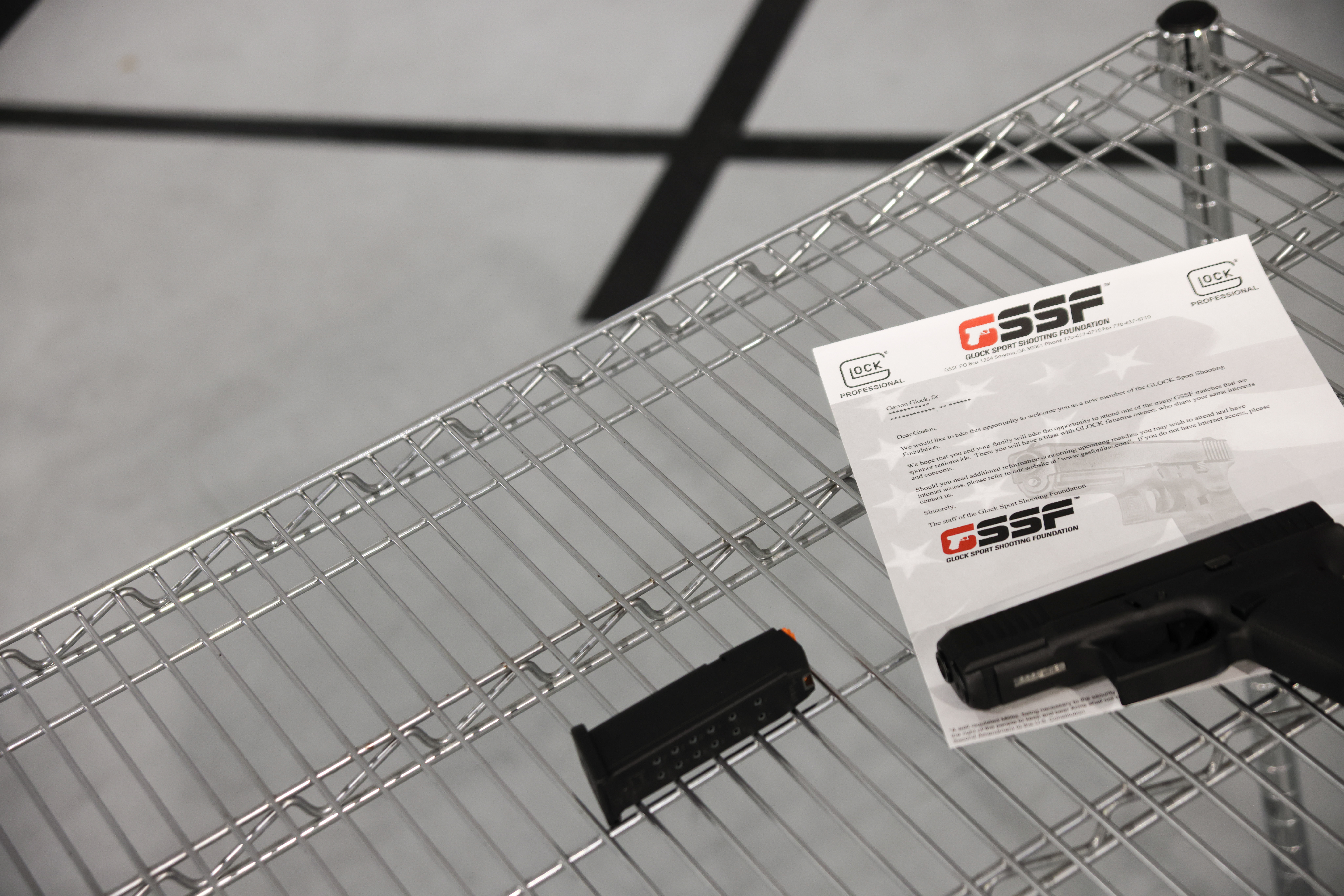 Program Overview
GSSF will process your membership and mail 2 types of membership card forms, Membership Card / Discount Pistol Purchase Coupon. Members under the age of 21 will continue to get a single membership card and this card will NOT be accepted to purchase a discounted pistol.
New & Renewing members 21 and over will receive 2 membership cards. 1 card will be clearly marked as 'GSSF Pistol Purchase Coupon' and no member may receive the discounted price without this card. The dealer keeps that card and attaches it to the Form 4473 and/or other pertinent records. These qualifying members may purchase 1 discounted pistol only per calendar year.
Member Responsibilities
1. Member Dealer Locator (https://us.glock.com/en/Dealer-Locator-USA) – for local dealer information, then calls the dealer to be sure they are participating in the program and that the dealer has the model they want to purchase in stock.
2. Member takes the GSSF Pistol Purchase Coupon to the dealer along with any other required documents. Dealer will keep the card and attach it to the 4473 and/or other pertinent records.
3. Member is responsible for any taxes or fees as is required by the local, state, and federal laws.
4. Must meet all local, state and federal laws to purchase a pistol.
5. You may only purchase 1 GLOCK per calendar year.
Please contact GSSF at 770-437-4718 or email to gssf@glock.us for more information.